Little Bugs is back in 2023!
Little Bugs ($210.00)
Tuesday, July 18th – Thursday, July 20th (3 days)
Ages 4-7
9am – 4pm
Each day will feature a variety of outdoor activities that are both educational as well as physical: scavenger hunts, turtle rescue, frog catching, fishing, low ropes, scavenger hunts, arts & crafts, bike riding (if they can't ride a bike yet, they just may be the end of the week!), canoeing/kayaking, yoga, games and so much more!
Aside from a bicycle and helmet, we will provide all necessary equipment to participate in the camp.  All bicycles are welcome, including balance bikes.  

Hours: 8:30 am drop-off, 4:30 pm pick-up.  Activities begin at 9:00 am and end at 4:00 pm
Ages: 4-7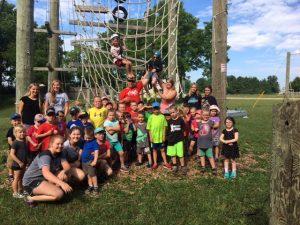 Year 1 – Little Bugs Extraordinaire