"On the challenge course discover your limits…."
The Edge of Walton Challenge Course (EWCC) is southwestern Ontario's newest outdoor adventure.  We offer challenging & innovative activities like climbing, balancing, and tight rope walking.  We provide an exciting way to develop effective teamwork, build relationships, and  sharpen problem-solving skills in a variety of program formats.
Harboured in a natural forested setting, you will be guided through the use of high tower elements, low course elements , mountain biking and more special activities.
Grandsparks is an innovative new program for grandparents and grandkids together – click here to find out more . Grand Sparks is an undertaking shared with Gateway Centre of Excellence in Rural Health .
Sports Camps
Corporate Retreats
Students' Experiential Learning
Social Outings for Sport teams, Fitness Groups, Friends and Families
Returning for 2018, Walton Raceway will host it's annual Outdoor Sports Kids Day Camp from July 16th-23nd. The camp will be open to boys and girls aged 7-13 (birth years 2003-2009). Campers can expect a week of team building exercises, outdoor survival skills, canoeing/kayaking, mountain biking, BMX, motocross, archery plus climbing on our 50 foot high ropes challenge course! Sign up now
Follow us on Facebook  and Twitter  to keep up with the action at the new park …. an exhilarating, truly unique and rich experience.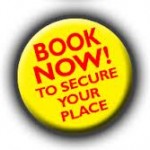 Formerly known as the Above the Falls Challenge Course, everything from there, has been relocated to just outside the hamlet of  Walton Ontario. An enhanced location with many exciting new features, additions and potential for future development, the challenge course is now part of the range of recreational activities offered at Walton Raceway