"On the challenge course discover your limits…."
The Edge of Walton Challenge Course (EWCC) is southwestern Ontario's newest outdoor adventure.  We offer challenging & innovative activities like climbing, balancing, and tight rope walking.  We provide an exciting way to develop effective teamwork, build relationships, and  sharpen problem-solving skills in a variety of program formats.
Harboured in a natural forested setting, you will be guided through the use of high tower elements, low course elements , mountain biking and more special activities.
Grandsparks is an innovative new program for grandparents and grandkids together – click here to find out more . Grand Sparks is an undertaking shared with Gateway Centre of Excellence in Rural Health .
Sports Camps
Corporate Retreats
Students' Experiential Learning
Social Outings for Sport teams, Fitness Groups, Friends and Families
A Line in the Ice is a new program targeting young male hockey players and features a day spent traversing the low and high ropes challenge course, leadership building activities and a workshop focusing on consent within relationships. Here is the game plan: We are inviting area teams to send team leaders to the challenge course facility in Walton at no cost. There, they will have the chance to meet and listen to established community leaders and experts in the field of sexual consent, former and elite players who will talk about their experiences in the game and what these young men need to set and maintain a high standard of honour, integrity and sportsmanship on and off the ice. To learn more click here
Follow us on Facebook  and Twitter  to keep up with the action at the new park …. an exhilarating, truly unique and rich experience.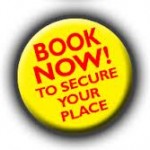 Formerly known as the Above the Falls Challenge Course, everything from there, has been relocated to just outside the hamlet of  Walton Ontario. An enhanced location with many exciting new features, additions and potential for future development, the challenge course is now part of the range of recreational activities offered at Walton Raceway