The stunning green landscape of the property that you see today would be non-existent without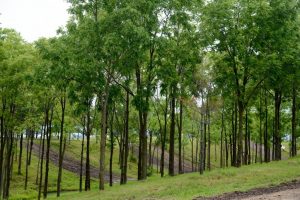 a prolonged conscious effort to protect the planet.  Over the years, our Walton Raceway family has planted over 80,000 trees on site. Aside from obvious aestethic benefits, the introduction of this many trees allows for improved air quality, a reduction in erosion and pollution, all while providing habitat for hundreds of local species. 
We pride ourselves on the beautiful outdoor space that Edge of Walton is able to call home. Part of what makes our property so great are the little critters that like to call it home as w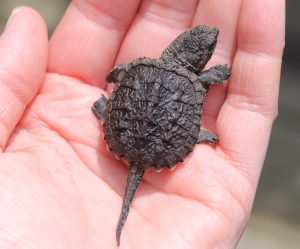 ell. In 2017, Walton Raceway rescued over 100 snapping turtle eggs and kept them safe until they were ready to join the family. With the help of the Maitland Valley Conservation Authority, the turtles hatched safely and were released into one of our 7 ponds on site. The turtles safely remain in the 10-acre pond where they can be spotted often. The turtles now play an important role in the pond's ecosystem while enriching the local biodiversity.